Last skip at the SKRU-2 mine in the Perm region of Russia.
THYSSEN SCHACHTBAU GMBH employees reached an important milestone in the construction of the two shafts at the SKRU-2 mine in Solikamsk on November 2, 2021.
Sinking operations have been completed at the skip shaft and the last tailings bucket has been brought to the surface. The final depth of the shaft has thus been reached and is 387.5 m. A total of 51,300 m³ of tailings in 10,260 buckets were extracted from the shaft. 191 tons of reinforcing steel, 12,232 m³ of concrete and 254 tubbing rings have been used. The sinking operations at the skip shaft have been carried out without any reportable accident. At the moment, the employees of THYSSEN SCHACHTBAU GMBH are carrying out the work on the development of the filling point at a depth of -385 meters. Above ground, preparatory work is underway for the installation of the shaft internals.
The THYSSEN SCHACHTBAU Corporation would like to thank its employees for their contribution to the success of this very important step in the work and wishes them every success in the further realization of the set goals.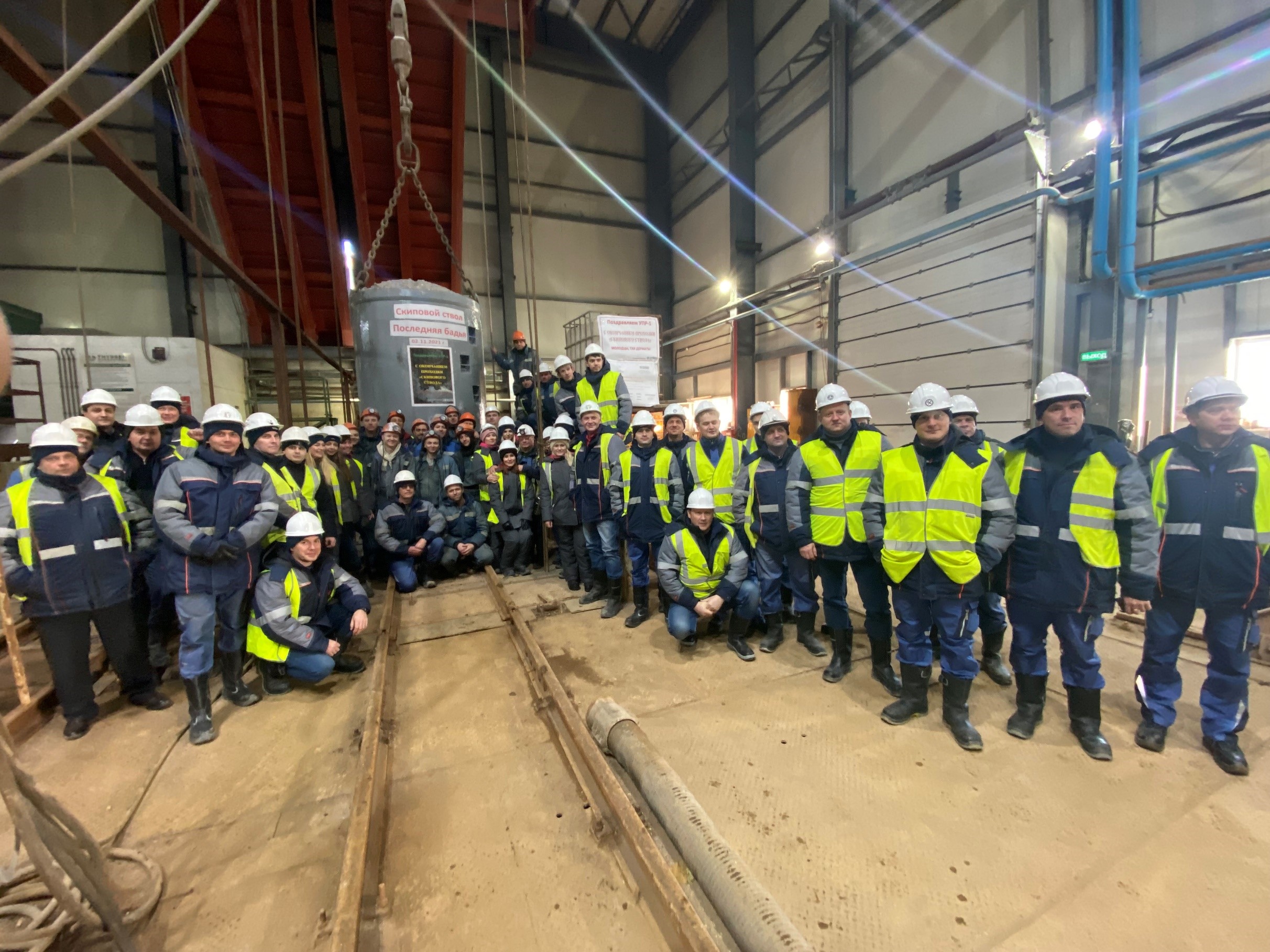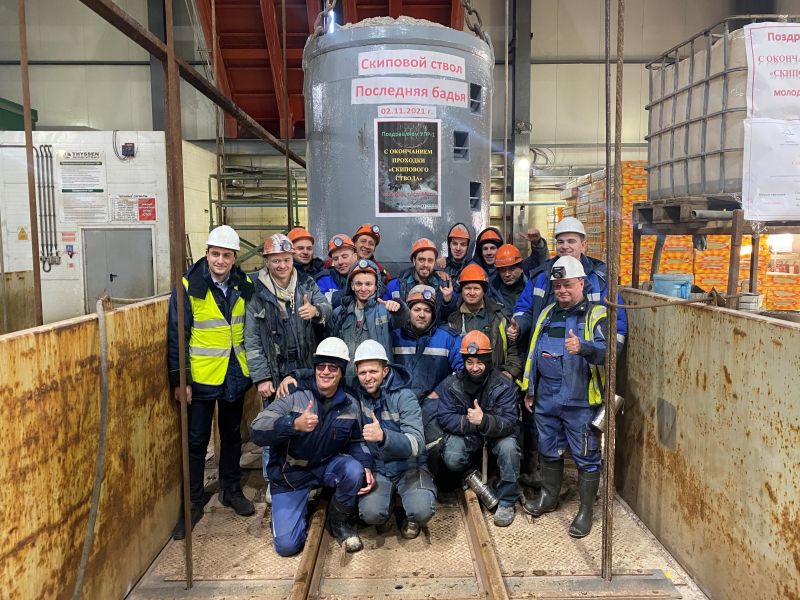 Employees of THYSSEN SCHACHTBAU GMBH