Winter in the northernmost major city on Earth.
A warm and mild start to winter in the Norilsk industrial region was followed by severe frost and snowstorms with temperatures as low as -50 degrees. Extreme snowfalls paralyzed life in the polar region, but responsible and well-coordinated cooperation of all areas of THYSSEN SCHACHTBAU GHBM's construction management made it possible to overcome any weather conditions.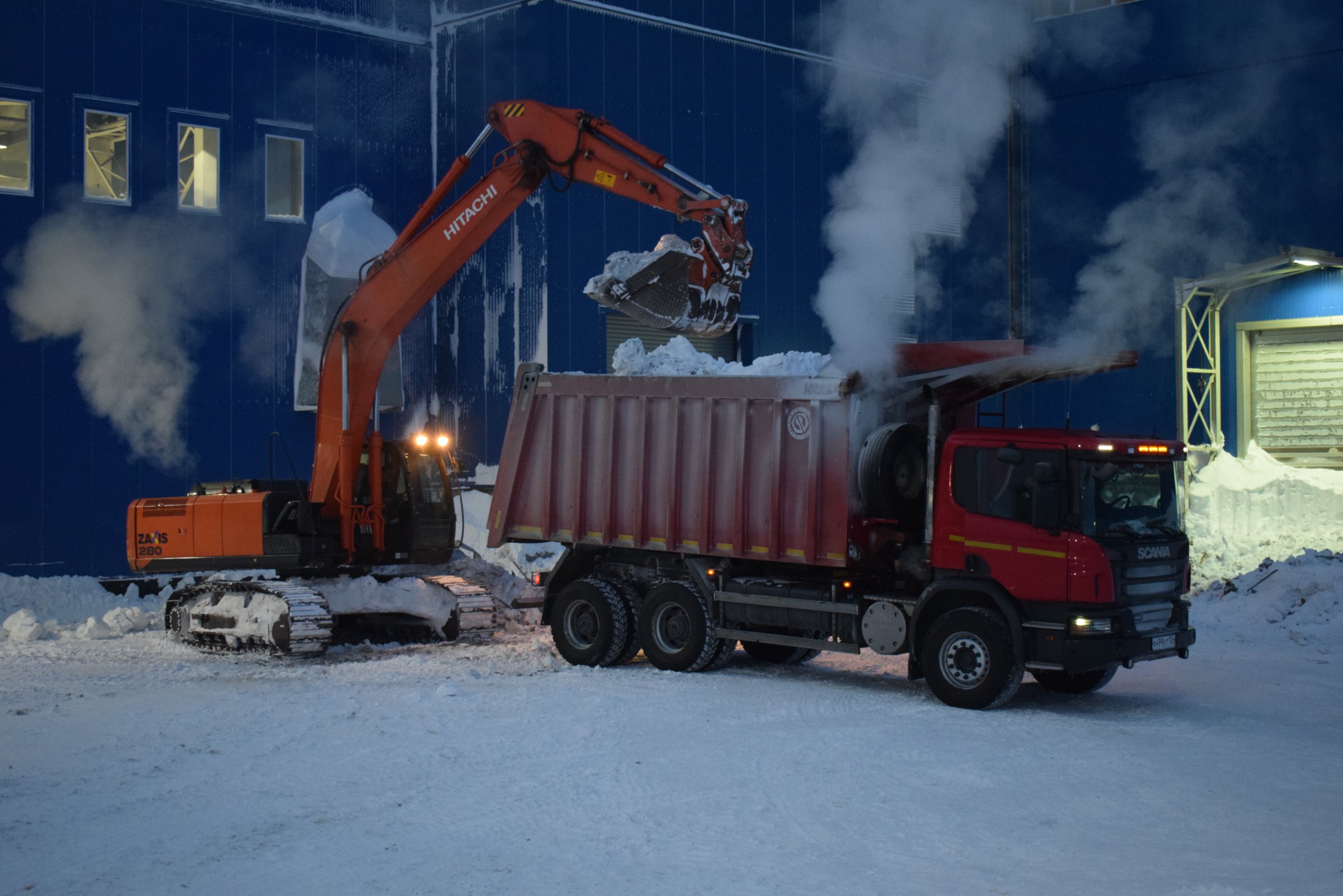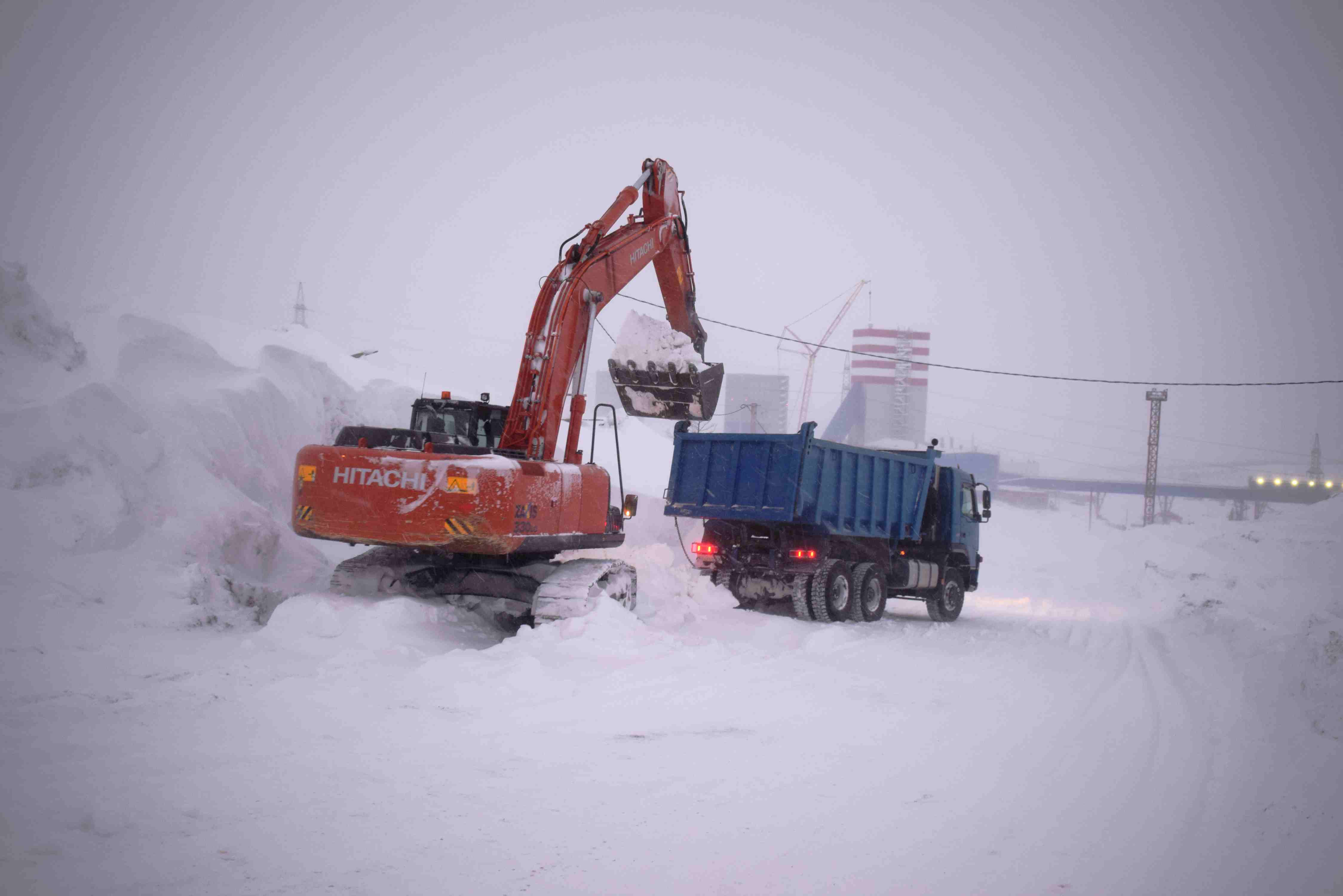 In cooperation with all operating divisions, the dismantling work on the sinking hoisting machine was successfully completed. Subsequently, the rebuilding work in the hoisting machine hall could begin. Once the new foundations have been laid, a friction winch will be installed in this hall. This will be used to lay the hoisting ropes for the production phase, both for the basket/counterweight system and subsequently for the skip system.

The sinking hoisting machine from the sinking operating phase was carefully dismantled, and even the hoisting ropes, which are more than 2 x 2,000 m long, were laid down and reeled onto the corresponding rope drums. Everything is now ready for transport to a new construction site. Soon it will be back in service.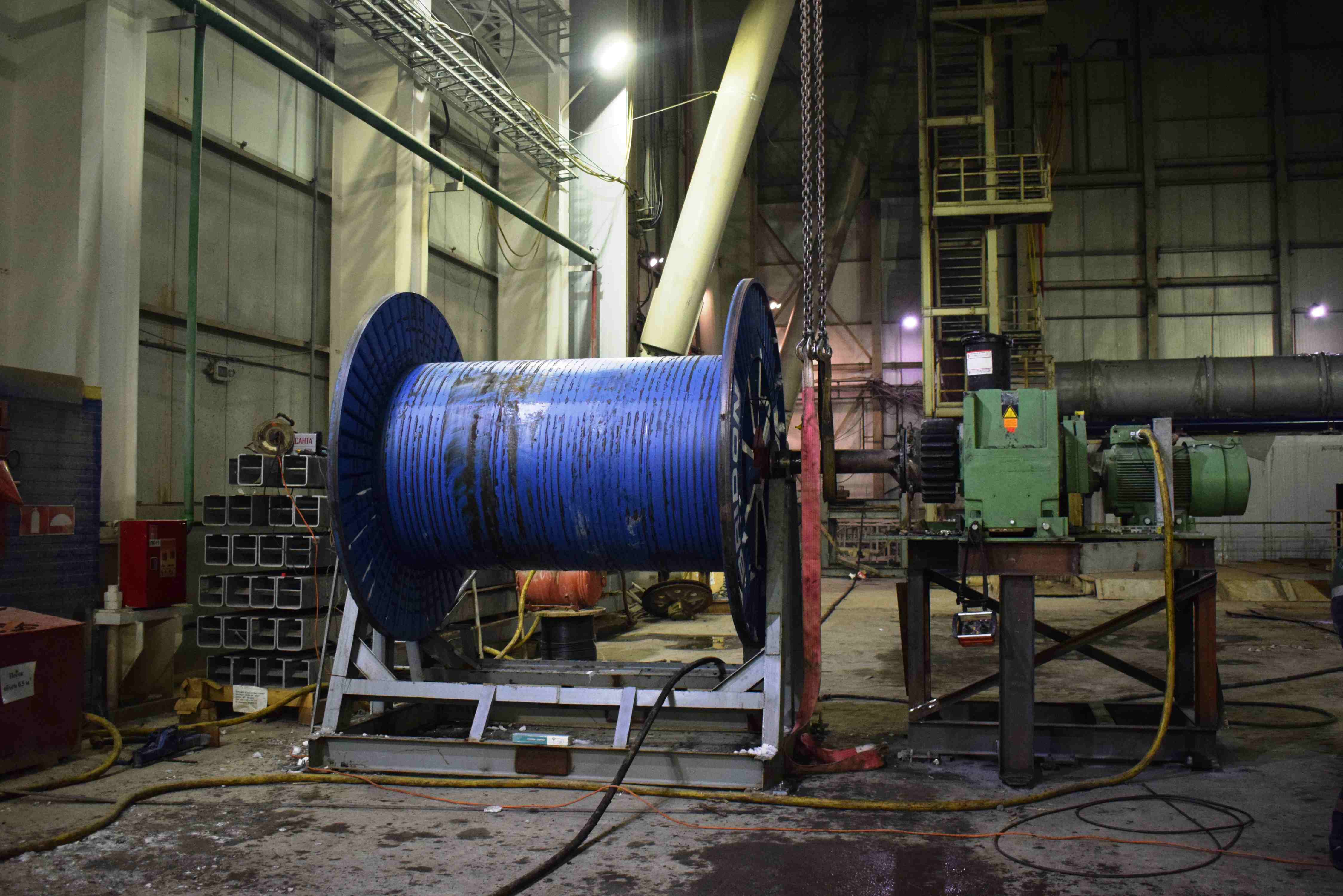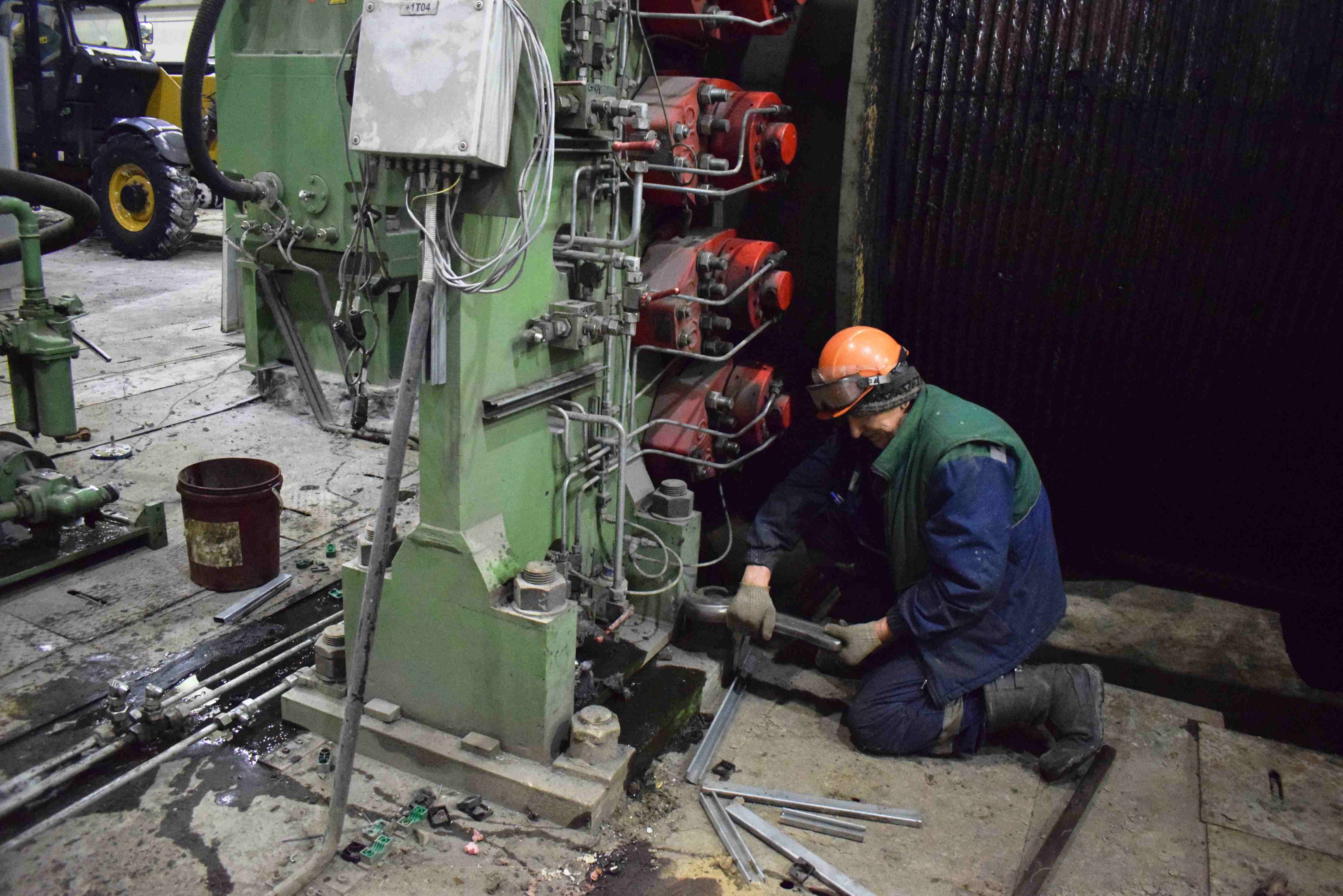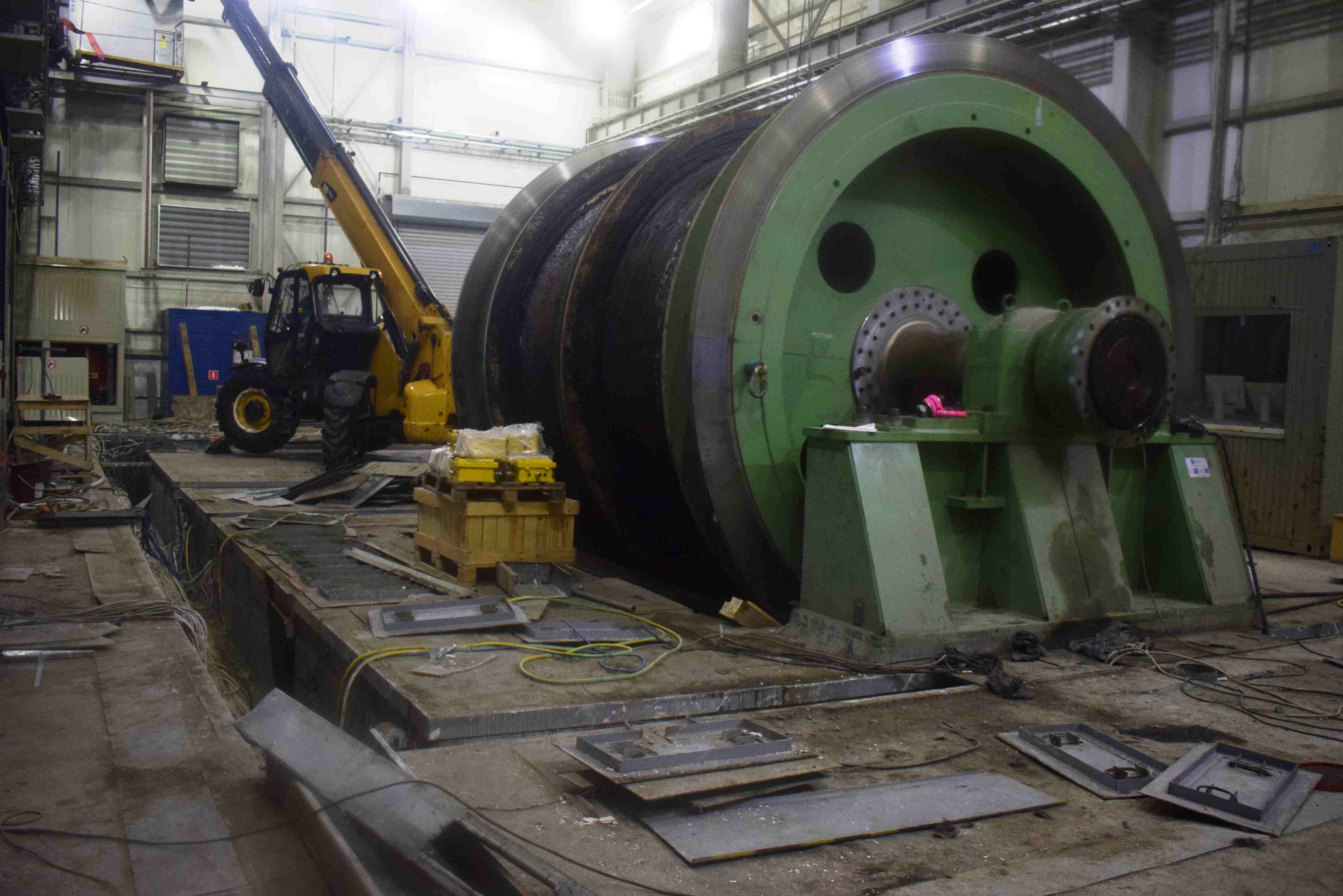 Two temporary protective covers over the SKS-1 shaft make it possible to carry out the underground conversion work in the shaft and the installation work in the shaft cellar in parallel. At the same time, installation work is also being carried out on the guide frame in the winding tower. Here, the second cover in the area of the turf suspension bench serves as a protective cover for the work taking place below. The assembly of the fire dampers, including the winches, and the installation of the sheet metal ducting for the fresh air supply in the shaft have been successfully completed.