Horizontal developing operations are progressing well at the Donskoi GOK mine in Khromtau.
---
This Sunday the 26th August 2018, which is Miners' Day in Kazakhstan, the roadheading team of TOO "SCHACHTBAU Kazakhstan" reached the 5,000 metre point of the drivage. This achievement came on top of some impressive results for the previous four weeks that saw 125 m of rock type category-5 drivage already completed in the accounting month of August.

The entire team working out in Kazakhstan is particularly proud of its record to date and is fully committed to delivering maximum effort for the success of the project. No small measure of gratitude and appreciation is also due to everyone at the parent company who have provided so much support and contributed enormously to the outcome.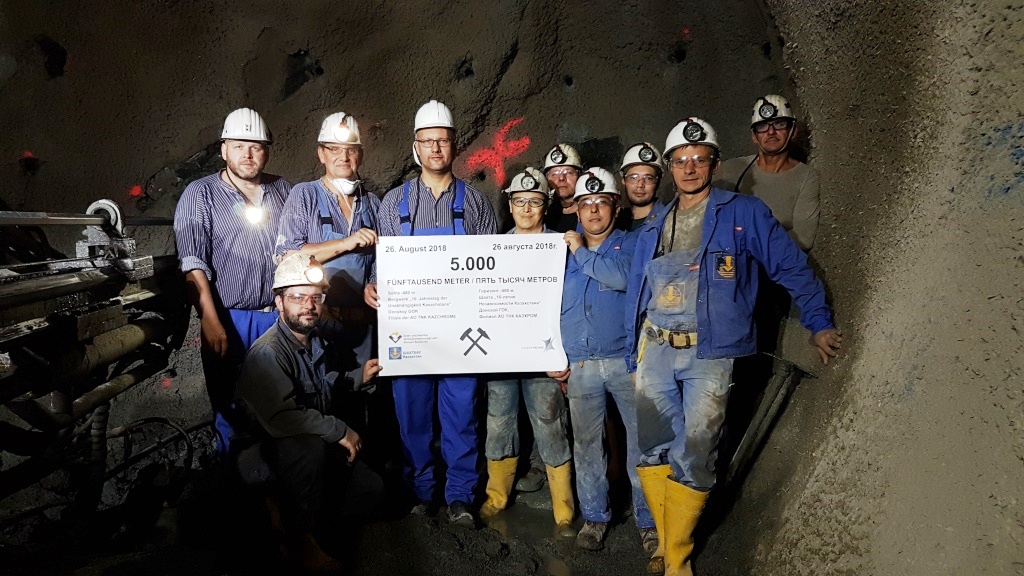 The team on site